Registration fees
double fee
200 €
In case that your position allows for this option, we will transfer the additional funds into our solidarity fund to support our funding grants aimed to support the participation of other attendants with limited resources and/or disadvantaged backgrounds.
regular fee
100 €
Regular conference fee
reduced fee
50 €
Ph.D. candidates or students without institutional support, unemployed and low waged colleagues. Please note that prior selecting this option it is necessary for you to send us a motivation letter explaining your situation (
egsc.prague@gmail.com)
. All requests will be considered by the organizing committee on an individual basis.
Registration form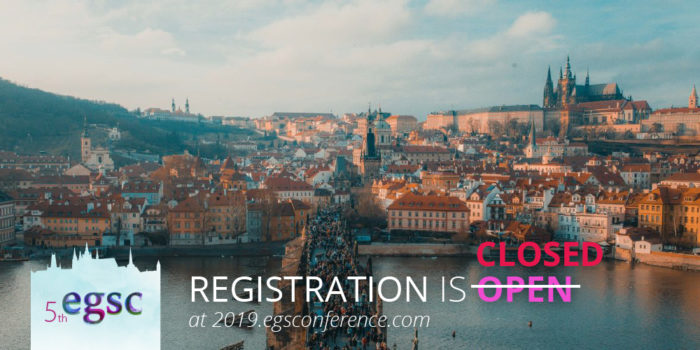 Before you register:
Please, be aware, that the reduced conference fee is ONLY for those, whom we approved BEFORE registration by email. If you wish to apply for reduced conference fee, write us an email.
Please, if you have already registered, do not register again, write us email instead.